"I Love Arriva!"
Here is your new Arriva plastic surgery procedure

Plastic Surgery Procedures

Rhytidectomy in Costa Rica
Plastic Surgery in Costa Rica is very popular.  San José, Costa Rica is a beautiful city and the main destination when having a Rhytidectomy in Costa Rica because of its JCI-accredited hospitals and exceptional board certified doctors. 
Description
A Rhytidectomy (face lift) is a surgical procedure to improve visible signs of aging in the face, such as sagging in the mid face, deep creases below the lower eyelids, deep creases along the nose extending to the corner of the mouth, fat that has fallen or is displaced, loss of muscle tone in the lower face that may create jowls, or loose skin and excess fatty deposits under the chin and jaw.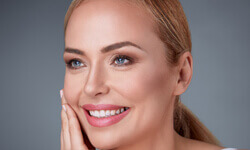 Price
A Rhytidectomy procedure is $3750. It is meticulously done by Costa Rica's best board certified doctors.
What it Includes:
The procedure includes the surgeon's and anesthesiologist fees, the pre-op consultation and post-op follow-up, the OR expenses, and all typical medical supplies associated with surgery. This is everything you need! No surprises!

Combinations
A Rhytidectomy procedure can be combined with  a neck lift, an eyelid lift or any other plastic surgery procedure. The price is typically discounted lower when having a combination of procedures.
Packages
If you would like a Rhytidectomy package with other procedures in Costa Rica, please go here.
Procedure Details
Rhytidectomy prices are up to 80% less in San José, Costa Rica than in the U.S. and Canada. Here are more details on the procedure.
Plastic Surgeons
The plastic surgeons in San José, Costa Rica are among the very best in the world. They are board-certified and very experienced in the full range of plastic surgery.
Airport
The airport is the Juan Santamaria International Airport, also known as San Jose International Airport, or SJO. There are many non-stop flights from the U.S., as well as many flights from Canada, Europe, South America and South America.

Tours and Sightseeing
San José, Costa Rica has been a major medical tourism destination for many years, and one of the major reasons is the low prices for plastic surgery and the world-class plastic surgeons.
While here, enjoy tours and sightseeing in beautiful San José, Costa Rica.

Costa Rica Medical Center Inn
Your stay will be at the luxury Costa Rica Medical Center Inn where patients recover during plastic surgery and where you will enjoy all of the first-class amenities that Costa Rica is famous for.
"I Love Arriva!"
www.ArrivaCostaRica.com
Home of the World's best Medical and Dental